The Rise of 'TikTok'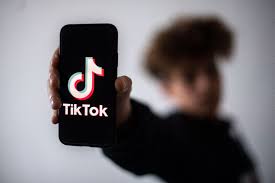 Social Media is something almost everyone is familiar with. Whether you watch makeup videos or comedy videos, everybody can find the content they love. Tiktok is probably the most popular and more well-known short video streaming app currently, but what about some of the other short video streaming apps? Some of the least popular apps are rivals of TikTok but essentially have the same purpose. These apps are Instagram Reels, YouTube Shorts, and Snapchat Spotlight. They do have the same purpose but which app is better, what's so great about them, and what do people think about the apps?
What app is better? Well, TikTok has been around since about 2017 and was originally known as Musical.ly before it changed into what it is today. So technically, it's been around for at least 9 years. However, Reels has been around for about 4 years, Spotlight has been around for about 3 years, and Shorts have been around for only about 2 years. It's very clear which app has the most experience, but the other three apps have some experience and are decent apps.  However, which app has better features and which has worse features?
What are some of the pros and cons of these four apps? TikTok has many pros. A few of these pros are that the content is better and the app is more popular so which means there's more content. The cons are that the people can be super hateful and toxic and that you're likely going to see content that should definitely not be on the app. Reels don't have many pros or cons. The pros of Reels are that the community is slightly less hateful and you see personalized content. The cons are that it's a TikTok copycat and it's less popular so there isn't a lot of good content. Shorts is a very weird platform. The pros are that you see content based on youtube videos you watch. The cons are that when you like the shorts, they go to your liked videos and that there are a lot of staged videos on there for views. Spotlight is completely useless. There are no pros because nobody uses Spotlight. The cons are that you can't double-tap to like a post, when you tap the video it scrolls to the next one, and all the videos are cringey and staged. Reels do have a non-toxic community but TikTok still remains on top. Now that we know the good and the bad of these apps, what do other people think?
I asked my brother and my two best friends how they felt about the apps. Each made a tier list from least to greatest with reasoning. My brother said Spotlight, Shorts, Reels, and TikTok. Spotlight is last because he has never used it. He has barely ever used Shorts and Reels. Tiktok is first because that's the only streaming app he uses. He said, "The content is better and I find a lot more inspiration on Tiktok, you know what I mean?" Then I asked one of my best friends. He also said Spotlight, Shorts, Reels, and TikTok. He said, "I've never used Spotlight ever and it's honestly not good at all. Shorts and Reels are ok but not the best. I mainly use TikTok because I end up liking more videos I find there than any other platform." So then Finally I asked my other best friend and her list was slightly different. She said Spotlight, Reels, Shorts, and TikTok. She said, "Spotlight and Reels are kind of useless. Plus I only use shorts if I have screen time turned on for TikTok. I use TikTok the most, though." Based on these interviews, there's a common theme of hating apps that are not TikTok.
In conclusion, TikTok still remains the most popular app, with Reels coming in second, Shorts in third, and Spotlight being the least popular. Yes, the other apps have their pros but they will likely never live up to TikTok unless TikTok is removed from the App Store. In this situation, TikTok is the superior app, it has a decent amount of pros and not a ton of cons, and is more popular among people.