'The Bell Jar' by Sylvia Plath Book Review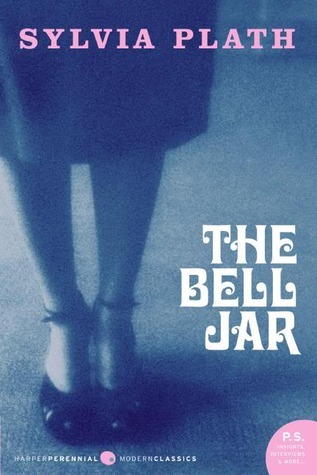 Book content warning-Depression, Suicide attempt
As a writer, it typically shocks people when I say I'm not much of a reader. I'd say it's because I'm a picky reader- I'm a big fan of realism which not many modern books offer. Most of the popular books currently are versions of fantasy which I can't seem to get into. When I started reading The Bell Jar I was excited to read it because I knew it was the story of Sylvia Plath with names changed. Of course, I was nervous when I started reading as I know about Sylvia's tragic life story. But the thing about realism is that it's not always the happiest ending. It is truthful and honest, something many stories can not provide.
The Bell Jar follows the life of Esther Greenwood, a girl in her early 20's who hopes to become a writer. She receives an internship at the beginning of the novel which can help her kick start her writing career, but gender and societal norms throw her off course. She regularly debates which personality she should depict and attempts to take bits of her friends' lives with her. This is something that many people can relate to at this age because no one wants to stand out. We see people who are loved by everyone around us and we can't help but gravitate towards a need to be like them.
If you know Sylvia Plath's story before reading, this story has a much deeper meaning than it already has. This book is practically autobiographical to Plath's life with name changes. It goes into such detail that Esther mentions liking to name her book characters with six letters. The only change is the ending, though I don't want to spoil it. Sylvia gave her main character the name Esther, a name with six letters. Knowing that this story was autobiographical before reading completely changed how I viewed the story.
Of course, this book is not for everyone. This is a book about a woman suffering from depression with depictions of suicide. It's a very heavy topic to read about which makes this such a gloomy story. It helps to find the little details beyond the mental illnesses depicted that you feel you connect to. As a writer, I found enjoyability in Plath's depictions of a female writer in the 1950s. If you choose to read but are still worried about the content I recommend doing that.
For her only published novel, The Bell Jar is a tear-jerking masterpiece. Sylvia makes the reader feel for Esther through the use of her own emotions. After all, she is Esther. Plath utilizes her original skills in poetry for this novel and ties the two crafts together wonderfully. I would recommend this book today and years in the future for the profound impact it has had on my life and hopefully many others.