Austin Prep Presents: 'Chicago'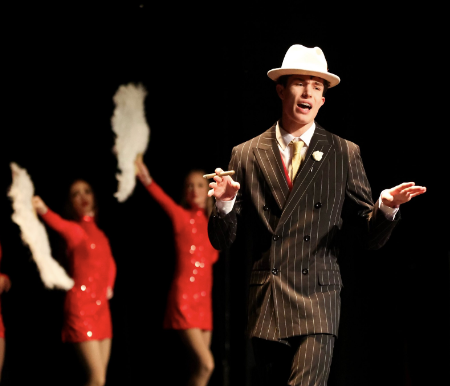 On the weekend of March 25 and 26, the Austin Prep theater company took Chicago: Teen Edition on the road! The Greater Boston Stage Company once again opened its venue to Austin Prep last weekend, the first time being last year's Nutcracker in December 2021. This year's Lessons and Carols also took place at the Greater Boston Stage Company, where students in the choir and band performed Christmas carols accompanied by readings. Directed by Ms. Cárdenas, with assistance from Mr. Quinn on tech, Mr. Williams on music, and Ms. Pascucci-Byrne on choreography, Chicago signified yet another successful year for the theater company. And, last but most certainly not least, thanks to the cast and crew for putting time into making such a wonderful performance!
Chicago takes place in the 1920s in the city that is its namesake. Inspired by Fred Ebb, Bob Fosse, and Maurine Dallas Watkins's 1926 screenplay, this riveting and thrilling musical tells the story of two aspiring Vaudeville dancers-turned-criminals and their journey to fame. Nightclub sensation Velma Kelley is arrested for the homicide of her husband and her sister, who he was having an affair with, after a gig at a nightclub. Roxie Hart, a young woman who also seeks fame in the entertainment industry and witnesses this event, kills her paramour after he insults her talent. Both women happen to be detained in the same cell block, but the young Roxie's quick rise to fame with lawyer Billy Flynn's help makes her attitude toward Velma quite snooty. Yet, they strike a deal with the assistance of a corrupt prison warden, Matron "Mama" Morton: Roxie agrees to a duet with Velma if she successfully garners the jury's sympathy and evades the death penalty. 
All who watched the play agreed that it was amazing and can't wait to see next year's production!