An Author's Perspective: Sarita Day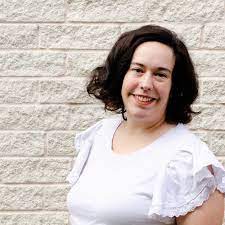 Recently, I had the great opportunity to interview Sarita Day, an independent author with recent publications. Her latest work, Fitzgerald, throws its readers into the world of the "Closet Within the Closet", where the main character Jordon lives a life of forced servitude to the Closet queen, and a dark adventure unfolds. Reviews from readers call it 'fast-paced' and  'full of adventure'.
Particularly, I found interest in her novella, Sad, Brown Eyes. It follows the main character Juliana Russo, a young girl that has always been obsessed with animals, yet lived in a world void of any animals after "the Freeze". It explores a world very different than our own and takes readers through amazing adventures.
During my interview with Day, I wanted to get a true inside look at her life as an author.
Jenks: "Where did your inspiration come for these two novels?"
Day: "Both my novel and novella were inspired by paintings. I attended World Con in 2012 and saw a painting of a young girl riding a metal bear in the snow. That simple painting inspired my novella. In 2008, I was a senior in high school. My creative writing teacher put a painting up on the projector. It was of a child sitting under a shelf. Average toys sat on the shelf, but their shadows were horrifying. The class was asked to write a journal entry based on the painting. I felt so inspired that I took it a step further and wrote a novel".
Jenks: "What advice would you offer to aspiring writers?"
Day: "Don't be afraid to take chances. Only you can make your dream come true. I started writing my upcoming novel in 2008. I queried agents, made countless edits and revisions and waited for someone to tell me my work was worthy of publication. But sitting still for someone else to tell you you're good enough will result in your story staying hidden. It took me 13 years to realize this! Imagine where my novel would be if I'd taken a chance years ago. So take a chance on your talent and make it happen!"
Jenks: "What lead you to become an author?"
Day: "When I was in 3rd grade, I wrote a terrible story about a friend and I on the Titanic. My teacher loved it and read it to the other teachers. However, even with that positive memory, I didn't realize I wanted to be a writer until I turned 13. I started reading Harry Potter and the Sorcerer's Stone one day, opening to the sorting hat scene. Something about it made me realize I wanted to write my own story. That desire never faded."
Jenks: "What was the hardest thing about being an author during covid times and how did you overcome it?"
Day: "Honestly, I had given birth to my son a week before everything shut down, so Covid did little to interrupt my writing. A newborn was the culprit. But, I did feel guilty for not writing more in 2020. If anything, being forced to stay home should have kicked my writing into gear. I regret not taking the chance to be more productive."
From Sarita Day, writers can learn that struggle is normal, and inspiration is everywhere. Whether it be in the third grade or in a painting, take a leap of faith with the inspiration you see, and you may even become a published author.
Where to buy Sarita Day books and her website:
https://saritaday.weebly.com/ Sarita Day Website
https://www.amazon.com/Sad-Brown-Eyes-Sarita-Day-ebook/dp/B06ZYFDGYT Sad, Brown Eyes by Sarita Day
https://www.amazon.com/dp/B09WKL5RNM/ref=cm_sw_r_apan_i_400AD1AVW6PTNY488NFD Fitzgerald by Sarita Day