The Man Who Killed Halloween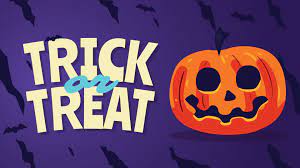 The innocent tradition of trick-or-treating has been around for hundreds of years. Kids from all over America participate in the ritual, each of them having their own stories. For one family's story, trick-or-treating took a terrifying turn. 
On October 31, 1974, 30-year-old Ronald Clark O'Bryan was doing what any parent of young children does. The father took his two young children, Timothy and Elizabeth, into a small neighborhood located in Deer Park, Texas to go trick-or-treating. The family had an amazing night, approaching their fellow neighbors' houses and participating in the harmless, fun tradition that happens year-round. It was all normal until O'Bryan gave his two children, two neighborhood kids who came along with the family, and a 10-year-old boy the family knew from church, each a piece of poisoned candy. 
O'Bryan was known as a family man. He had a hard time maintaining a job but a the time he worked as an Optician at Texas State Optical in Sharpstown, Houston. He lived with his wife, Daynene, and his two children, aged 8 and 11. He also was a deacon at Second Baptist Church, where he sang in the choir and ran the local bus program, and from time to time people referred to him as a "model citizen." Because of the constant moving around in employment, O'Bryan didn't make very much money. At the time of the crime, O'Bryan was taking home $100 a week and was already $100,000 in debt. 
O'Bryan ended up giving the children each a cyanide-laced pixy stick. His daughter, the two kids from the neighborhood, and the family friend did not eat the candy, however, his son Timothy did. Before bed, Timothy had asked his father for a piece of candy and the child happened to choose the Pixy Stick. Almost immediately after tasting the supposed sugary treat, Timothy stated the candy tasted bitter. O'Bryan gave his son Kool-Aid in an attempt to wash away the taste. Then, Timothy's stomach started to turn. In a flurry, Timothy sprinted to the bathroom and started aggressively vomiting and convulsing at once. As O'Bryan stated later, he held Timothy until his body later went limp. Cops later found that each Pixy Stick contained enough cyanide to kill 2-3 adults. Timothy, unfortunately, died on his way to the hospital. 
Cops later found that O'Bryan's cause for the crime was quite dark. As stated before, O'Bryan was severely in debt. Although the man had a job, he wasn't making ends meet. Cops later found that O'Bryan had taken out multiple life insurance policies on his children. These policies totaled approximately $60,000. Cops believe that in attempts to get this money, O'Bryan had come up with this conspicuous scheme.     
O'Bryan was arrested for Timothy's murder on November 5, 1974. He was indicted with one count of capital murder and four counts of attempted murder and was later sentenced to death and confined to the Ellis I Unit near Huntsville, Texas. On March 31, 1984, O'Bryan was executed by lethal injection at the Huntsville Unit. People gathered outside the prison cheering, while some yelled the famous saying, "Trick or Treat!" His last note before his execution was petrifying to outsiders, "What is about to transpire in a few moments is wrong! However, we as human beings do make mistakes and errors. This execution is one of those wrongs yet doesn't mean our whole system of justice is wrong. Therefore, I would forgive all who have taken part in any way in my death. Also, to anyone I have offended in any way during my 39 years, I pray and ask your forgiveness, just as I forgive anyone who offended me in any way." His body was buried in Forest Park East Cemetery in Webster, Texas, and is still there to this day.