A 19 Year Age Gap Doesn't Matter When It Comes to the Olympics!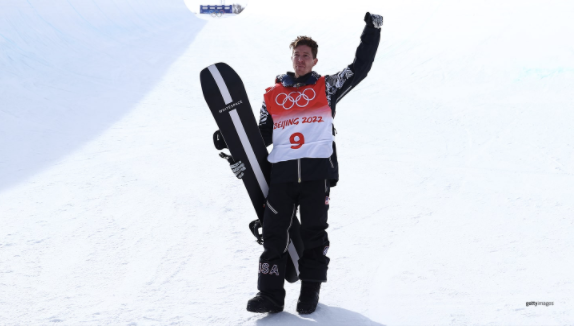 This year's men's halfpipe was a historic time for snowboarding history. Five-time Olympian and three-time Olympic gold medalist Shaun White competed in his last Olympic games this past Friday on the men's halfpipe. The 35-year-old finished in fourth, a repeat of his 2014 performance.
But enough of the past, let's talk about some of the young up-and-coming borders that were bringing the heat! A 16-year-old from Australia named Valentino Guseli gave competitors twice his age a run for their money. The young athlete was only half a point behind Shaun White, putting him in 5th place and qualifying for the final. 
Only a day before his 16th birthday, Guseli broke Shaun White's world record for biggest air out of the halfpipe, at roughly 23 feet in the air! 
To put it in perspective, Shaun White competed in the 2006 Olympics, and Valentino Guseli was born in 2005. In the qualifying run, White finished in 4th place and Guseli finished in 5th, despite their 19 year age gap. 
Big air was a common theme in Beijing this year, and the world record for the biggest air was broken once again. Athlete Kaishu Hirano representing Japan soared 24'4 feet off of the 22-foot tall halfpipe, meaning that from ground level he was roughly 44 feet in the air. Although he did not walk away with an Olympic medal the world record was a nice notch to this competitor's belt!
Overall, this year's men's halfpipe has been quite the historical event. We had new young competitors, legends retiring from the sport, and world records were broken. It's been quite the Olympics, 2024 here we come!